Every year the retirement community I help manage has a huge yard sale. This year's sale was yesterday. It was a fairly warm and muggy day with a bit of rain. Not a great day for a sale. I am not in charge of the sale but I do help the day of the yard sale.
Organizing yard sales is a ton of fun for me. In fact, organizing just about anything is one of my favorite things to do. If I had to rate it, I would put laying on a float in the Gulf of Mexico at the top, then eating pizza while watching my favorite movie and then organizing. Clearly I need more hobbies!
When I last organized a yard sale I made sure I did a few things. First, I advertised for free on a few sites. Craigslist, yardsalesearch.com, garage sales.com and findmyyardsale.com (the last one is $10 and it may be cheaper to run an ad in the local paper).
If you are on good terms with your neighbors, feel free to ask them if they want to join in on the fun and do a multi-family yard sale or a community yard sale. This will bring out more shoppers and perhaps cut down on your money if you are paying to advertise. If you do a multi-family sale, it is always good to keep your items separate and ring up the items according to the person selling them. At the end of the day you don't want to have to figure out which person sold what. Too confusing!
I also put up signs at the local intersections. The sign was simply a piece of white posterboard (I would never do darker colors -they are too hard to read) which you can find at any dollar store that was written on with a black Sharpie marker. If you know it is going to rain, make sure you encase your sign in plastic wrap. I put the signs up a few days before the actual sale since people driving back & forth may come to the sale. Good, free advertising.
Most people do yard sales over the weekend since more people have off weekends. Usually Saturday & Sunday are great days to hold the sale. Times also vary but most are 8am to 3 or 4pm. This is an all day event. Remember, if you choose 8am that people WILL come early. These are the people who are looking for specific items or re-sellers who want to pick the best items you have. You will want to let them know about your 1/2 price hours (more about this later). If you have to pick just one day, pick Saturday. Saturday will be the best day of the week to have a yard sale.
The sign needs to have a few things on them. The fact that that is a yard sale, the dates and times and the address. I don't like when the sign says a ton about the sale, i.e. furniture, tools, clothing, household, etc. Almost all yard sales are a mix of items that people want rid of. You can put this information in the ad but you don't want to clutter up the sign. I usually put an arrow to help drivers know which way to turn as well.
So the sign looks like this:
(p align=center>
YARD SALE
SAT., 8/6
8-1
123 MAIN ST.
----->
You want to keep it simple. Here are some not so great examples of signs I have found.
This sign is too cluttered. The yellow on white writing is super hard to read from afar (picture driving past this at 30-40 miles an hour) and there is no time. It is hard to even see the day. Also, what is up with the wiggly lines? Lastly, all yard sale sellers think there stuff is fantastic. It doesn't do any good to put the word "fantastic" or "great" on a sign. Yard sale shoppers will drive by slowly. If they see something they like, they will stop.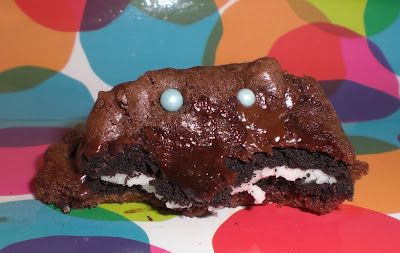 I love this next sign. It is my kind of humor. But probably not a great sign to advertise things that you want to sell. Also, there is no date nor time. Green would not have been my top color but you can still see the lettering so it isn't the worst color I've seen.
Okay, here is a color that is not great. Red. Red means stop which is great for stop lights but it is a bit harsh on the eyes. First choice would be white, followed by light yellow. How hard is it to put a time on the sign? Who wants a crowd waiting at 6am in front of their house when the sale wasn't supposed to start until 8am? Ummm...not me.
This sign is pretty. It is simple. Too simple. Since people leave their signage up WAY too long (a note to sellers: take down your signs after the sale!), you don't really know when "today" is. Is that really today or was it yesterday's sale that never got taken down. No address. Perhaps it was close and there is an arrow so this isn't all bad. Unless you had to make ten turns to get there and you are lost. In this day and age people use technology to find things - mapquest & GPS are huge. I know I will absolutely get lost trying to find something without my GPS. Simply put the street address. Again, no time.
Clearly this next time was done by a child. I love that the yard sale sellers put their child to work making signs. It didn't turn out too badly either. It is cute. Cute will not help people find your yard sale however. No date...and of course no time.
This sign looks like it has the right information. It even has the time. But it is too cluttered still. This would be hard to read from the road. You would have to slow down to read the sign. So take your time and neatly write your letters with pencil and then go over them with marker.
Okay, so now you have the signs and have advertised. What now? You need to organize and price items. Think of your yard or garage and then think about how you are going to lay out your tables. You can do a horseshoe shape or you could do rows. You need something that will clearly display your "fantastic" items so people can see both sides of the tables.
You don't want everything sitting on the ground so you will need tables. Some people borrow them from family members. Another good place is a local church or fire hall. Not too many people I know own several long tables. Borrow them and a few folding chairs. You will need a folding chair for every person running the yard sale and I like to set up one or two extra for the elderly shoppers. Put a sign on all chairs that they are not for sale.
Once you have the chairs & tables, you will need table cloths. This is not necesarry but everything looks better on a solid color rather than a scratched up table. Use solid colored sheets in lighter colors. Make sure they don't blow off by taping them to the bottom of the table.
Next you will set up your items. This really cannot be done too much ahead of time if you are outside. If you are using a garage, you can do this the day before. I don't particularly care for using JUST a garage though since people driving by cannot get a good glimpse of what you have. If you have to use your garage, start in the driveway and then end in the garage.
Categorize your items. All baby things together, all glassware together. You get the idea. It is nice to have a lower table or a few boxes of cheap kids toys for the shoppers with children. This will keep the kids busy so their parent can shop.
I also usually have a box marked "free". Put old magazines, items that don't have much value, etc. in this box. People that take a free item will be more willing to spend elsewhere. They will feel a bit more obligated to find something to go with their free item.
Set aside from the yard sale items, I put up a refreshment table. You can offer lemonade for free or go with sodas in a cooler and charge 50 cents. If it is hot day, this is usually an easy sale. I have also sold cookies at yard sales and have done well. I love baking so this wasn't a chore for me to do.
Once items are organized, price them. DO NOT PRICE THEM according to the retail price. I have seen shirts at yard sales that may have cost $30 at retail priced at $10. I could go to the local thift store and buy the same top for $2. Unless you truly have designer pieces (which probably shouldn't be sold at yard sales), price your items to sell. You do not want to put your items back into the house at the end of the day. I'd rather get $1 for a trinket and sell it quickly rather than price it at $5 and have it sit there all day.
Common pricing on yard sale items are:
-Baby clothing: 25 cents per piece
-Trinkets, Knicknacks: usually $1-$5 depending on the quality & condition
-Books: 10 cents to 25 cents for paperbacks, 50 cents for hard covers
-Furniture: this is a bit harder. I would price larger pieces for $50 (nice couches, dining room sets, larger beds with mattress/boxspring, entertainment centers), smaller pieces for $25 (desks, smaller sized beds with mattress/boxspring, chairs, buffets, bureau/dressers) and some pieces for $5-$10 (end tables, coffee tables, lamps).
I usually don't suggest pricing your items based on ebay or Craigslist. These items usually sit for a number of days or even weeks or months. You have one or two days to sell as much as you can.
Use stickers to price your items and use permanent marker to do so. You can find yard sale stickers at dollar stores or Wal-mart but I usually use address labels cut in half or some other cheaper label. You will want to place these stickers where they are visible but not where they are impossible to get off. You don't want to ruin the item you are selling.
Before you sticker an item, you should clean it off as best as possible. There should be no dust on your items. You want people to see these items as desirable.
Make sure everything you have for sale is priced. There should be no items that just state "best offer". People hate to try to come up with their own pricing. They think if it is too low it will offend and if it is too high they will be ripped off.
If you have other items in your yard that are not for sale, make sure they are put away. Children's items or yard decorations should not be seen the day or days of the sale.
You will also want to have an empty smaller table next to person who is handling the money. This is for people to sit their items on when they check out. Keep empty boxes, newspapers, bubble wrap and bags underneath. You should be prepared to wrap everything you are selling. If you are selling delicate items, you will want bubblewrap and boxes. If you are selling clothing and toys, you can put these in empty bags.
The person who handles the money should be sitting at the table when customers are shopping. They should be doing something other than looking at the customers. Have this person (possibly you) read a book or magazine. People don't like to be watched when they shop. With that said, you do have to keep an eye on people since there are a few bad "buyers" who will steal and/or switch price stickers.
This person should wear a fanny pack (this is truly the only situation in which a fanny pack is exceptable and you should never be seen spotting the fanny pack ever again). An apron will also work nicely. I do not suggest having a money box on the table.
The cashier should have PLENTY of change. If you price your items in increments of 25 cents, you will only need quarters. If you price your items for 5 cents, 10 centers, 60 cents, etc, you will need dimes and nickels. I don't suggest pricing this way - quarters are the way to go. Have atleast 100 $1 bills with a combination of $5 and $10 bills. Thankfully most shoppers will have smaller bills but there are a few people who will not plan to shop and may only have a $20 bill.
Do not hold items for people unless you know them. Even this is not great but atleast these people can be (supposedly) trusted. If they want an item held, get a deposit and a time they will be back. If they are not back by that time, the deposit will be kept and the item will be back on the market. You can also get their cell phone number so you can call them when this happens.
Have an extension cord hooked up to the nearest electrical outlet by this person. That way if anyone wants to make sure something works they can try it out.
Put background music on. Nothing too crazy. Maybe just oldies or a classical music station.
Put your big items near the road. Anything desirable or that would attact attention should also go by the road. Make sure these items have larger prices with descriptions written out. I usually tape (again, be careful with the placement of tape - you don't want to damage anything) a 8' x 12' cardstock paper to the larger items. Write something like:

$50
oak desk
retailed for $400 at Pier 1
One of the most important things at any yard sale has to be the half price hours. I always suggest this tip. If your sale is only one day, make it the last two hours of the day. If it is two days, you can choose to do 1/2 pricing at the end of the second day.
Let's say your sale is Saturday from 8am to 4pm. You should make your 1/2 price hours from 2pm to 4pm. You should have several signs up stating this. These signs should be large and well placed. Perhaps take a few to the fence or the tables. Somewhere that everyone will see them.
During these times, everything you have for sale will be 1/2 off the stickered price. This will get people to come back. This will also allow you to sell more. Usually yard sales kind of die down after lunch. The 1/2 price hours will allow your yard sale to keep going until you close it down.
And remember...always have a smile on your face. Be happy and friendly without crowding shoppers. You are here to sell your items and make money. (also remember to take down your signs-ha!)
Have more yard sale suggestions? Feel free to comment. I'm always glad to hear ways to organized better.